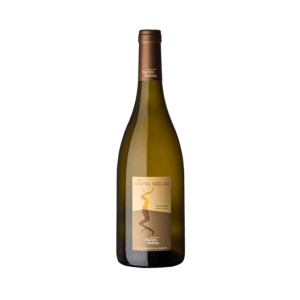 This wine of an unusual character is named after our Domaine's oldest plot of vines. It is here where you will see us lovingly tending to the 100-year-old vines growing there.
Grape varieties planted and yields:
100 % Melon de Bourgogne – 25hl/ha
Soil type:
Sand and clay over micaschist
Shallow soil
Vineyard management:
Guyot Simple Pruning
Age of the vines:
100 yeras
Method of vinification:
Harvesting is carried out entirely by hand and the grapes are sorted. They then undergo a light maceration before pressing.
After this, the juice is settled to obtain a great aromatic finesse.
Fermentation and ageing take place in oak barrels, a quarter of which are replaced every year.
Over the winter, the wine remains on its lees which are given a regular stirring (bâtonnage).
The wine is bottled after a minimum of 12 months of ageing.
Number of bottles produced:
2 000
Tasting notes:
Golden yellow tints
Nose of apple and vanilla with a touch of hazelnut
Full on the palate with a superb structure and loads of fruit. The candied notes lend the wine an extra touch of subtlety
Long finish
This wine should be decanted before serving.
Serving advice:
Best served at a temperature of 12°C
Enjoy it now or within 15 years, if possible by the sea!

Sauté of Breton lobster in Noirmoutier butter,
Scallops with spices,
Croustillant of sweetbreads with morel mushrooms,
Poularde de Bresse truffled with Redon chestnuts,
Pan-fried foie gras on a bed of confit onions