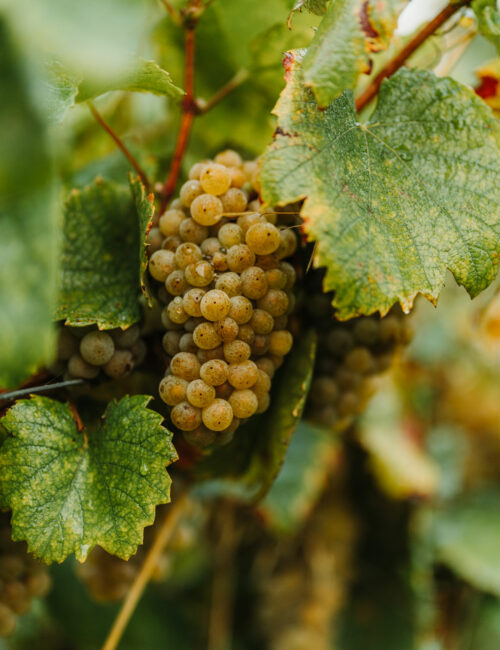 Certification
An official process
Domaine Les Hautes Noëlles has been working in an organic-like manner in the vineyards for many years now
Today, all our white wines are certified organic by Ecocert and the conversion process for our red wines was made official by the same organization in 2020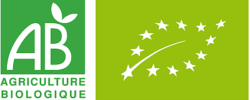 Finding harmony
Harmony between natural environment and human intervention
Certification is of course a guarantee of quality but, more importantly in our view, it is about finding harmony between the natural environment and human intervention
Respect for the environment
Our organic wines today and tomorrow
For us, organic growing is not only just saying ``no`` to synthetic products, it means a bigger reduction in our impact on the rich and complex natural environment in which we live and work and which we, as people of the land, are always looking for better ways to observe and understand.
It all starts with a knowledge of the natural environment in which we find ourselves. This knowledge is obtained through observation: Observation of the surrounding flora, of the natural grass cover in and around our vineyards, of the soil structure and its microbial life, as well as of the presence and type of local fauna
All this lives in a harmony or let's call it a balance
Our aim, therefore, is to understand this balance in order to reproduce it in our vineyards
And the good news is that all this gives us a well-balanced, healthy and high-quality grapes of which our wines are the fruit
Our approach also includes a consideration of the concept of polyculture and alternative grape varieties whose resistance to certain diseases means we don't have to go through the rows to protect the vines so often. This is what prompted us to plant our first plot of Floréal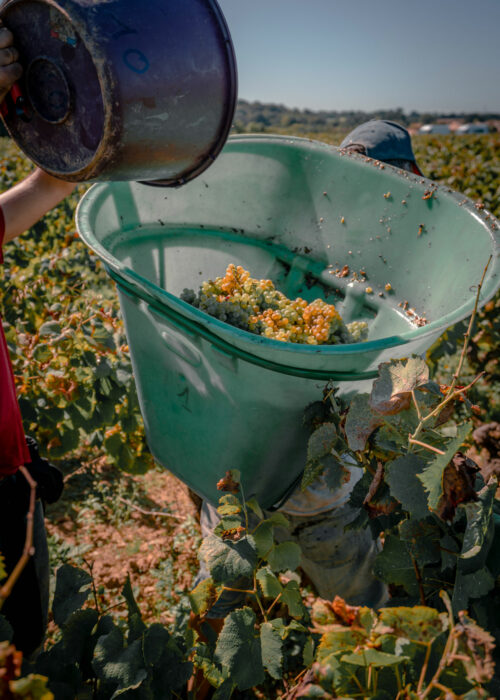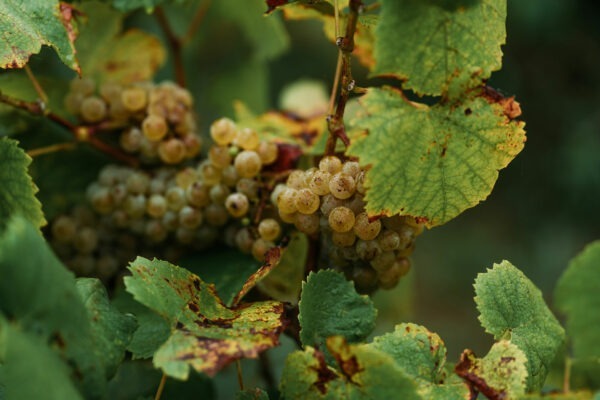 Quality grapes
Vineyards treated in an eco-conscious manner
At Domaine Les Hautes Noëlles, the vine is not a mere production tool
Yes, we need enough grapes to make enough wine but, in our region, this is achieved with managed yields to preserve the vine and its soil, and to avoid exhaustion which results in the vines being grubbed up prematurely after only a few decades, as soon as they no longer yield enough grapes…
As it is an important factor in biological control and wine quality, we are very careful to manage the pruning and hence the yields.
For this reason, we have adopted gentle pruning methods, which preserve the vine as best possible from wood diseases and extends the life span of our vines
We also regularly go through the vines to carry out thinning and disbudding work. This prevents the clusters from being crowded together and therefore helps to aerate them, preventing the development of fungi and moulds that are harmful to the quality of the wine
These vine management techniques are helped by the close attention paid to the harmony of our plots within their environment
Simple Practices
A winemaking process without artifice
At Domaine Les Hautes Noëlles, the majority of the grapes are picked by hand
Without any crushing of the grapes, the musts are fermented in a way that preserves as much of the aromas as possible and is mainly carried out in underground tanks for our various Muscadet wines
The wines' ageing on the lees, which lasts at least over the winter – a very specific practice in the region – reinforces their flavour and creates fullness and volume on the palate.
Lastly, strict control of hygiene in the winery allows us to reduce the amount of sulphites added to our wines to the strict minimum necessary, or even to dispense with them altogether. The doses are therefore much lower than those permitted in conventional or even organic winemaking