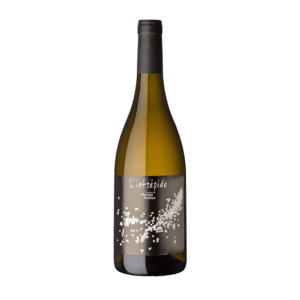 100-year-old vines, a selected vineyard plot, a good exposure and a desire for something different and here you have it, this natural wine in a bottle!
Grape varieties planted and yields:
100 % Melon de Bourgogne – 30hl/ha
Soil type:
Sand and clay over micaschist and schist
Shallow soil
Age of the vines:
100 years
Vineyard management:
Guyot Simple Pruning
Soil maintained by a hoeing and/or a shallow ploughing of the soil
Method of vinification:
Harvested entirely by hand with a sorting of the grapes.
Aged on the lees in old barrels with bâtonnage (stirring of the lees) for 6 to 7 months
Indigenous yeasts – No added sulphites, filtered, but not fined
Tasting notes:
Golden yellow tints
Complex nose with fruity and toasted almond notes
Long finish with a touch of caramel yet remaining very fresh
This wine should be decanted before serving.
Number of bottles:
1 400
Serving advice:
Serve preferably at a temperature of 10°C
The wine could benefit from decanting before the meal
Enjoy it within 5 years

Grilled mackerel with rhubarb coulis,
Breast and wing fillet of Guinea fowl with autumnal flavours,
Fresh-grilled sardines…